We've got lots of great stuff coming out this week! Fate Reforged the new Magic the Gathering set is out on Friday. There are some amazing cards in this series if you are or once was a fan I'd check it out. In comics we have the ending New to Deadpool's The Art of War. Also a new GI Joe series "Snake Eyes: Agent of Cobra".
~Matt
UPCOMING SPECIAL EVENTS
January 25th 3pm – X-Wing Tournament
King of the Hill Organized Play tournament! Build your team take the hill and destroy the oposition before they can take it from you. Win prizes and have a great time. $3 entry fee.
January 25th – Heroclix
WoL Grand Prix – You thought it was over, but there's one last battle to be fought in the War of Light! Bring your "A" game to this constructed event for an extra shot at some of WoL's great prizes!
500 points constructed, only using game elements from War of Light. No Weaponers allowed, but all other figures, resources, and objects from WoL will be legal.
There will be an $8 buy-in for this event.
 SPOTLIGHT PRODUCTS THIS WEEK
GI JOE SNAKE EYES AGENT OF COBRA #1 (OF 5)
IDW PUBLISHING
(W) Mike Costa (A/CA) Paolo Villanelli
DESTRO, one of COBRA's top operatives, has been
Hello
captured. As the metal masked maverick gets transferred to a new prison, a prison break is instigated by none other than… SNAKE EYES!  With DESTRO free and SNAKE EYES under COBRA's control, a mission that will rock the world of
Hot
G.I. JOE begins!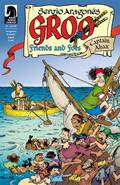 GROO FRIENDS AND FOES #1
DARK HORSE COMICS
(W) Mark Evanier (A/CA) Sergio Aragones
Each month of this yearlong series, Groo and his faithful pooch, Rufferto, encounter a different acquaintance–or enemy–with the usual dire consequences! In #1, Groo crosses paths with Captain Ahax, the seaman with the world record for most ships sunk by the all-time stupidest character in comics! Brought to you by the award-winning team of Sergio Aragonés and Mark Evanier!
Magic the Gathering Fate Reforged
Sarkhan Vol travels 1,280 years back in time, to change the moment that sealed Tarkir's fate: the battle between Nicol Bolas and Ugin, the demise of the latter
「アフィリエイトB」は、2年連続で利用者満足度率No.1に選ばれました!「パートナー第一主義」を掲げ、支払いサイクルは業界最速。
and all dragons of Tarkir (Crux of Fate). The clans still exist back in the time; they are not fighting each other but are constantly fending off the legion hordes of dragons that are terrorizing their world. Sarkhan meets khans of the past, like Yasova Dragonclaw. The history of Tarkir is rewritten.
We will have Intro decks, Fat Packs, and boosters on Friday 1/23/14.
Come check it out and maybe stick around for Friday Night Magic.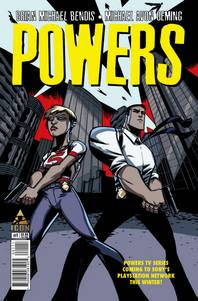 POWERS #1 (MR)
MARVEL COMICS
(W) Brian Michael Bendis (A/CA) Michael Avon Oeming
Just
pile?a
in time for the debut of the long-awaited POWERS TV show comes this brand-new number one, a perfect jumping-on point for fans new and old! The Eisner Award-winning POWERS tells the story of homicide detectives Christian Walker and Deena Pilgrim, who are assigned cases specifically involving powers. If a superhero falls dead from the sky or a super villain is found dead in the gutter, it's up to Walker and Pilgrim to solve the case. But having barely survived the most harrowing case of their careers and discovering government corruption of the highest level, Walker and Pilgrim are now faced with the most difficult decision they've ever had to make. Plus: the discovery of a power no one has ever seen before! This issue – double sized for the regular price – will also include an exclusive behind-the-scenes look at the making of the POWERS TV show with never-before-seen pictures from the set.
Mature
ZOMBIES VS ROBOTS #1
IDW PUBLISHING
(W) Chris Ryall, Steve Niles (A) Anthony Diecidue & Various (CA) Ashley Wood
The first-ever ONGOING Zombies vs Robots series, bringing you… new robots! A renewed zombie threat! New human survivors! And an all-new world ready for the taking from one or more of these factions… Part 1 of "Inherit the Earth!" and "The Orphan" start here!
NEW COMICS ARRIVING 1/21/15
1 FOR $1 ELFQUEST $1.00

AKAME GA KILL GN VOL 01 $13.00

ALL NEW X-FACTOR #20 $3.99

ALL NEW X-MEN #35 $3.99

AMAZING SPIDER-MAN #13 SV $3.99

AMAZING WORLD OF GUMBALL #7 $3.99

AQUAMAN AND THE OTHERS TP VOL 01 LEGACY OF GOLD $16.99

ARPEGGIO OF BLUE STEEL GN VOL 03 (MR) $12.99

AUTUMNLANDS TOOTH & CLAW #3  (MR) $2.99

BATMAN AND ROBIN #38 $2.99

BATMAN ETERNAL #42 $2.99

BATMAN SILVER AGE NEWSPAPER COMICS HC VOL 02 1968- $49.99

BATMAN SUPERMAN #18 $3.99

BATMAN YOU CHOOSE YR STORIES SEED BANK HEIST $6.95

BATWOMAN #38 $2.99

BEWARE THE BATMAN TP VOL 01 $12.99

BIGGER BANG #3 (OF 4) $3.99

BLACK WIDOW #14 $3.99

BLACK WIDOW TP VOL 02 TIGHTLY TANGLED wholesale mlb jerseys WEB $17.99

BLEEDING COOL MAGAZINE #14 (MR) $4.99

BORDERLANDS FALL OF FYRESTONE #6 $3.99

BORDERLANDS TP VOL 02 FALL OF FYRESTONE $17.99

BPRD HELL ON EARTH #127 $3.50

BTVS SEASON 10 #11 $3.50

BUCKY BARNES WINTER SOLDIER #4 $3.99

BURNING FIELDS #1 (MR) $3.99

CAPTAIN AMERICA AND MIGHTY AVENGERS #4 $3.99

CREEPLE PEEPLE wholesale mlb jerseys #1 (OF 3) $3.99

CROSSED BADLANDS #70 (MR) $3.99

CROSSED PLUS 100 #2 (MR) $3.99

DC BATMAN AUTO FIG MAG #48 DETECTIVE #597 $20.00

DC BATMAN AUTO FIG MAG #49 CLASSIC TV BATCOPTER $20.00

DC SUPER HEROES ORIGINS YR TP BATMAN ORIGIN STORY $4.95

DC SUPER HEROES ORIGINS YR TP GREEN LANTERN $4.95

DC SUPER HEROES ORIGINS YR TP SUPERMAN ORIGIN STOR $4.95

DC SUPER HEROES ORIGINS YR TP WONDER WOMAN $4.95

DEAD LETTERS #7 $3.99

DEADPOOLS ART OF WAR #4 (OF 4) $3.99

DOCTOR WHO 11TH #7 $3.99

DRIFTER #3 (MR) $3.50

DUNGEONS & DRAGONS LEGEND OF DRIZZT TP VOL 01 HOME $19.99

DUNGEONS & DRAGONS LEGENDS OF BALDURS GATE #4 $3.99

EARTH 2 WORLDS END #16 $2.99

ELEKTRA #10 $3.99

FABLES #148 (MR) $2.99

FANTASTIC FOUR #642 $3.99

GALAXY QUEST JOURNEY CONTINUES #1 (OF 4) $3.99

GFT REALM WAR #6 (OF 12)  (AOFD) (MR) $3.99

GHOST TP VOL 03 AGAINST WILDERNESS (MR) $14.99

GI JOE SNAKE EYES AGENT OF COBRA #1 (OF 5) $3.99

GOD IS DEAD #27 (MR) $3.99

GONERS #4 $2.99

GREEN LANTERN NEW GUARDIANS #38 $2.99

GROO FRIENDS AND FOES #1 $3.99

GUARDIANS Tips OF GALAXY #23 $3.99

HACK SLASH SON OF SAMHAIN TP VOL 01 (MR) $12.99

HELLRAISER BESTIARY #6 wholesale jerseys (MR) $3.99

IM NOT POPULAR GN VOL 06 $13.00

IN SEARCH OF LOST DRAGONS HC $34.99

INDESTRUCTIBLE #10 $3.99

INFINITE CRISIS FIGHT FOR THE MULTIVERSE #7 $3.99

INTERSECT #3 (MR) $3.50

INVINCIBLE #116 $2.99

IVAR TIMEWALKER #1 $3.99

JUDGE DREDD CLASSICS DARK JUDGES #1 (OF 5) $3.99

JUSTICE LEAGUE #38 $3.99

KITCHEN #3 (OF 8) (MR) $2.99

KNIGHTS OF THE DINNER TABLE #216 $5.99

LEGEND OF KORRA ART ANIMATED SERIES HC BOOK 03 CHA $34.99

LEGENDARY STAR LORD #8 $3.99

LEGENDARY STAR-LORD TP VOL 01 FACE IT I RULE $16.99

LOKI AGENT OF ASGARD #10 $3.99

LUMBERJANES #10 $3.99

MAGNETO #14 $3.99

MAGNETO TP VOL 02 REVERSALS $17.99

MILLENNIUM #1 (OF 5) $3.99

MISSIONS OF LOVE GN VOL 10 $10.99

MOON KNIGHT #11 $3.99

MY LITTLE MONSTER GN VOL 06 $10.99

NEW 52 FUTURES END #38 (WEEKLY) $2.99

OCTOBER FACTION #4 $3.99

ONE PIECE NICO ROBIN FIGUARTS ZERO DRESSROSA VER $35.99

POPEYE CLASSICS ONGOING #30 $3.99

POWERS #1 (MR) $3.99

RED HOOD AND THE OUTLAWS #38 $2.99

RED SONJA #14 $3.99

RED SONJA BLACK TOWER #4 (OF 4) $3.99

REYN #1 $2.99

ROCKET RACCOON #7 $3.99

ROCKET SALVAGE #2 $3.99

RUMBLE #2 (MR) $3.50

SAMURAI JACK #16 $3.99

SCARLET SPIDERS #3 (OF 3) SV $3.99

SENSATION COMICS FEATURING WONDER WOMAN #6 $3.99

SIMPSONS What COMICS #217 $2.99

SONIC THE HEDGEHOG #268 $3.99

SONS OF ANARCHY TP VOL 02 (MR) $14.99

SPIDER-VERSE TEAM UP #3 (OF 3) $3.99

SPIDER-WOMAN #3 SV $3.99

SPREAD #5 (MR) $3.50

STAR TREK PLANET OF THE APES #2 (OF 5) $3.99

STAR WARS INSIDER #155 PX ED $7.99

STEAMPUNK GOLDILOCKS ONE SHOT $3.99

STRAIN NIGHT ETERNAL #5 (MR) $3.99

SUPERGIRL #38 $2.99

SUPERIOR IRON MAN #4 $3.99

TEEN TITANS #6 $2.99

THE VALIANT #2 (OF 4) $3.99

TMNT NEW ANIMATED ADVENTURES #19 $3.99

TMNT ONGOING #42 $3.99

TRANSFORMERS #37 DAYS OF DECEPTION $3.99

TRANSFORMERS PUNISHMENT (ONE SHOT) $5.99

TRINITY OF SIN #4 $2.99

TWILIGHT ZONE S&S #1 $3.99

UBER #21 (MR) $3.99

VAMPIRELLA FEARY TALES #4 (OF 5) $3.99

WICKED & DIVINE #7 (MR) $3.50

WILD BLUE YONDER #6 (OF 6) $3.99

WINTERWORLD #6 $3.99

WOLVERINES #3 $3.99

WONDER WOMAN #38 $2.99

X-FORCE TP VOL 02 HIDE FEAR $17.99

ZOMBIE TRAMP ONGOING #6 (MR) $3.99

ZOMBIES VS ROBOTS #1 $3.99

ZOMBIES VS ROBOTS HUNDRED PENNY PRESS ED $1.00