BEER

&

BOARD GAMES
Beer & Board Game Night

is EVERY

SATURDAY

!
Join us for our

next upcoming

event on 


SATURDAY, SEPTEMBER 17th
Details

: 

7pm-12am




Age Limit

: 

21+




Entry

: 

$5 (includes 1 drink token)

 
Bring a friend

and

make some new ones

! You're welcome to play something

from home

or

borrow from

our extensive demo game shelf!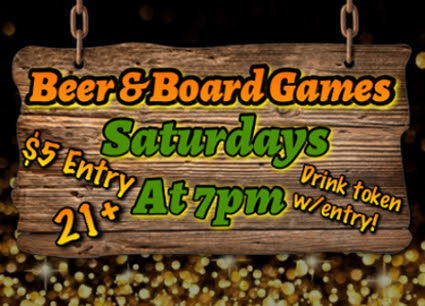 MAGIC: THE GATHERING
PRE-RELEASE  

TOURNAMENTS

&

PREORDERS
FRIDAY, SEPTEMBER 22nd, 2016
@

11:45PM

–

SEALED 

–

$25* / $30 DAY OF
SATURDAY, SEPTEMBER 23rd, 2016
@

9:45AM

–

SEALED 

–

$25* / $30 DAY OF
@

3:45PM

–

SEALED 

–

$25* / $30 DAY OF
SUNDAY, SEPTEMBER 24th, 2016
@

11:45AM

–

2-HEADED GIANT SEALED 

–


$25*/ $30 DAY OF
*FOOD MENU AVAILABLE FOR

PREPAY ONLY

. Scooters Hot Dogs will be catering and orders must be placed 24 hours in advance. Your choice of Hot Dog / Veggie Dog / Ham & Swiss / Turkey Chedder + soda for $5.
PREORDER PRICING
BOOSTER BOX

– 

$110 (included buy-a-box promo while supplies last)
FAT PACK

–

$39.99
PLANESWALKER DECK

–

$14.99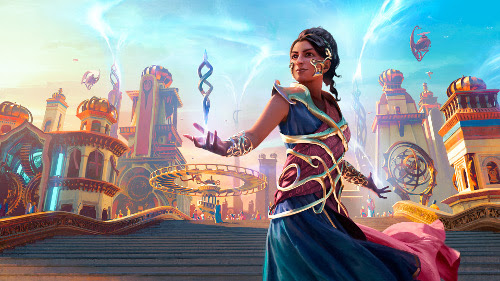 SEPTEMBER BOOK CLUB
MONSTRESS VOL 1:




AWAKENING
(W) Marjorie Liu (A/CA) Sana Takeda
Set in an

alternate matriarchal 1900's Asia

, in a richly imagined world of

art deco-inflected steampunk

, MONSTRESS tells the story of a teenage girl who is struggling to survive the

trauma of war

, and who shares a

mysterious psychic link

with a monster of

tremendous power

, a connection that will transform them both.
Entertainment Weekly praised MONSTRESS as "one of Image Comics'

most imaginative and daring new series

" and dubbed it the "

Best New Original Series

" in their year-end "

Best Comics of 2015

" list. Collects MONSTRESS #1-6
Already 

read 

it? Haven't had 

time

? Just 

curious 

to find out 

more

?
JOIN OUR BOOK CLUB 

DISCUSSION GROUP

'S
NEXT MEETING – TUESDAY, 

SEPTEMBER 27th

 @

6PM
Monday

– MagicTCG Modern

Monday

@

6pm

– Entry $5 for Modern Constructed

Tuesday

–  Pathfinder @

3:30pm

Wednesday

– D&D Encounters @

6pm

Thursday

– Casual Magic TCG @

5:30pm

Friday

–

Friday

Night Magic: Booster Draft @

6pm

($15), Standard Constructed @

7pm

($5)

Saturday

– Open Board Gaming @

3:30pm

/ Draw Club @

4pm

/ Beer & Board Games @

7pm

Sunday – HeroClix @

Noon

/ Star Wars X-Wing @

3:30pm
SPOTLIGHT PRODUCTS THIS WEEK
DC DICE MASTERS: GREEN ARROW & FLASH
WIZKIDS
Take aim and pick up the pace with DC Comics Dice Masters: Green Arrow and The Flash! Showcasing Jay Garrick, Barry Allen, Green Arrow, and Felicity Smoak, as well as fearsome foes like Gorilla Grodd, Merlyn, Clayface, and Giganta, DC Comics Dice Masters: Green Arrow and The Flash introduces more than 30 new characters (and their dice!) to add to the game. Each Foil Pack contains two cards and two dice.
DOOM PATROL #1 (MR)
DC COMICS
(W) Gerard Way (A/CA) Nick Derington
The atoms are buzzing. The daydreams crowd sentient streets, and the creative team has been warned, "Turn back now or suffer the mighty consequence of sheer, psycho-maniacal mayhem." Generation-arsonists unite-this is DOOM PATROL, and the God of the Super Heroes is bleeding on the floor.
A blenderized reimagining of the ultimate series of the strange, DOOM PATROL combines elements from classic runs, new directions, and things that could not be. Our entry point is Casey Brinke, a young EMT on the graveyard shift to abstract enlightenment, with a past so odd that she's not entirely sure what is real and what is not. Along with her partner, Sam Reynolds, the pair blaze a path through the city and its denizens, finding the only quiet that exists at
3am
is the chaos of the brain. When the pair answer a hit-and-run call, they find themselves face to face with a familiar figure: Cliff Steele, AKA Robotman.
"It gets weirder from here," writer Gerard Way had to say about the book, with artist Nick Derington gripping tightly on the wheel of the ambulance. The pair's only communication? Shouting out of the open windows while at high velocity. Who needs a new roommate? Who names a cat "Lotion"? And when do we get to see all those muscles?
Find your answers inside the pages of this comic book, as we set the stage for new beginnings, as well as the re-introduction of some classic DOOM PATROL characters, including Niles Caulder, Negative Man, Flex Mentallo, and Crazy Jane.
The debut title of DC's Young Animal line kicks off with a removable sticker on its cover: Pull back the gyro to reveal its secrets, but be warned-there is no turning back.
GOTHAM ACADEMY SECOND SEMESTER #1
DC COMICS
(W) Brendan Fletcher & Various (A) Adam Archer, Sandra Hope (CA) Karl Kerschl
GOTHAM ACADEMY is back with an all-new storyline for its second semester! When you're Olive Silverlock, winter holidays can be a drag. Luckily, when a new student shows up at Gotham Academy to keep her company while the other students are away, Olive finds what could be a brand new friend…or a whole lot of trouble!
RESIDENT ALIEN THE MAN WITH NO NAME #1 (OF 4)
DARK HORSE COMICS
A stranded alien hides in plain sight, posing as a doctor in Patience, Washington. After he accidentally shows himself to federal investigators who are on his trail, a mysterious arsonist and a stubborn agent arrive in town to heat things up! Peter Hogan (2000 AD, Tom Strong) and Steve Parkhouse (Milkman Murders, Doctor Who) continue their unique, acclaimed science-fiction/murder-mystery series!
WALKING DEAD TP VOL 26 CALL TO ARMS (MR)
IMAGE COMICS
(W) Robert Kirkman (A) Charlie Adlard & Various (CA) Charlie Adlard, Dave Stewart
After being betrayed by members of his own community, Rick Grimes charts a new course and marshals his forces against the Whisperers.
Collects THE WALKING DEAD #151-156