The holiday season may be over, but things are still busy here at Fantasium! We've got a new Magic the Gathering set that just released (Fate Reforged) and convention season is going to Schlumbergera be starting soon. Speaking of conventions, make sure you've already purchased your tickets for Emerald City ComiCon. Stores are no longer selling physical tickets for Emerald City Comicon, so you gotta go to their website to get them.
I've had a lot of people ask us cheap nfl jerseys about Reed Pop acquiring ECCC and how it will affect us and the convention. To be honest, I don't know. I don't expect many changes this year as a majority of the planning has already been done. I'm curious myself to see how it goes next year.
=Paula
Modern Mondays!!!
Hey guys, just wanted to let anyone interested in Magic The Gathering know that on Februrary 2nd (and all following mondays) @5pm we will be starting Modern Mondays. This night of Magic will be a bit more competative than Friday Night Magic. So if you want to test your mettle build a modern deck and pit it against some dedicated foes for excellent prizes!
~Matt
UPCOMING SPECIAL EVENTS
February 14th – Fate Reforged Game Day
Build Wholesale Washington Redskins Jerseys a standard deck and join us for a day of Magic (the Gathering)! Starts at Noon, $5 entry.
SPOTLIGHT PRODUCTS THIS WEEK
CASANOVA ACEDIA #1 (MR)
IMAGE COMICS
(W) Matt Fraction, Michael Chabon (A/CA) Fábio Moon, Gabriel Ba
Marooned in Los Angeles with no memory of his past, Casanova Quinn takes on the mystery of his criminal benefactor's tangled
cheap nba jerseys
and bloody history-as strange occult forces from the future conspire to… do stuff? To him? To Los Angeles? To you? YES.
Featuring the first in a series of backup stories by Pulitzer Prize winner MICHAEL CHABON and CASANOVA co-creator
Facts
GABRIEL BÁ.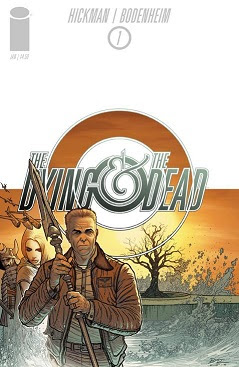 DYING AND THE DEAD #1
IMAGE COMICS
(W) Jonathan Hickman (A/CA) Ryan Bodenheim
"TODAY, TOMORROW, THE GRAVE"
A murder at a wedding reveals a fifty year-old secret. At great cost, a man with a dying wife is given the opportunity to save her. A lost tribe is reborn in another time.
DE
Seemingly disparate events that force relics from the Greatest Generation to come together for one last hurrah.
Brought to you by award-winning writer JONATHAN HICKMAN and fan-favorite artist RYAN BODENHEIM, THE DYING AND THE DEAD is high adventure meets end-of-life care.
It's Indiana Jones for Old People. There are no fedoras, only bedpans.
Firefly: The Game – Artful Dodger Expansion
GALE FORCE NINE
Initially offered as a GTM insert, The Artful Dodger introduces a fifth playable ship to Firefly: The Game. A modded Series III Firefly, The Artful Dodger is a nimble ship that starts with a faster drive core and has more space for crew. With its faster core and higher crew capacity, captaining the Dodger means working less delivery jobs and focusing on riskier, more profitable crime jobs. The expansion includes the Artful Dodger ship, the ship card, and matching dice in the same card stock as the game.
GOTG ELECTRONIC DANCING BABY GROOT
KIDDESIGNS INC.
Based on the now-classic scene from the closing credits of the
Happy
blockbuster film Guardians of the Galaxy,
cheap nfl jerseys
this official replica of baby Groot in his white flower pot "dances" to an electronic instrumental version of the Jackson 5's "I Want You Back" when switched on.
X-FILES THE BOARD GAME
IDW GAMES
The Truth Is Still Out There! Find It! Join the most famous paranormal investigation team
COBRAAAA!!!
of all time in The X-Files Board Game! Players work together to traverse across the U.S. searching for clues and closing investigations. Attempting to foil them at all times is the player-controlled, enigmatic "Smoking Man", who works to manipulate investigations and obfuscate clues in hopes of stalling out the players' investigations. With game play focusing on the hit series' pool of iconic characters and most popular "Monsters of the Week", The X-Files Board Game is sure to be a hit!
NEW COMICS ARRIVING 1/28/15
A CERTAIN SCIENTIFIC RAILGUN SEA 01 BD + DVD (NET) $49.98
ABIGAIL AND THE SNOWMAN #2 $3.99
ADVENTURE TIME #36 $3.99
ALEX + ADA #12 $2.99
ALL NEW INVADERS #14 $3.99
AMAZING WORLD OF GUMBALL 2014 SPECIAL #1 $4.99
AMAZING X-MEN #16 $3.99
ANGRY BIRDS #8 $3.99
ANGRY BIRDS TRANSFORMERS #3 (OF 4) $3.99
AQUAMAN #38 $2.99
ARKHAM MANOR #4 $2.99
BART SIMPSON COMICS #94 $2.99
BATMAN #38 $3.99
BATMAN ETERNAL #43 $2.99
BIG TROUBLE IN LITTLE CHINA #8 $3.99
BITCH PLANET #2 (MR) $3.50
BLACK SCIENCE TP VOL 02 WELCOME NOWHERE $14.99
BODIES #7 (OF 8) (MR) $3.99
CAPTAIN MIDNIGHT #19 $2.99
CASANOVA ACEDIA #1 (MR) $3.99
CATWOMAN #38 $2.99
CLIVE BARKERS NIGHTBREED #9 (MR) $3.99
COLDER BAD SEED #4 $3.99
CONAN THE AVENGER #10 $3.50
CREATURE COPS SPECIAL VARMINT UNIT #1 (OF 3) $3.99
CRIMINAL TP VOL 01 COWARD (MR) $14.99
DANGER CLUB #6 $2.99
DC BATMAN AUTO FIG MAG #50 DETECTIVE #434 $20.00
DEADPOOL #41 $3.99
DEADPOOL TP ONES WITH DEADPOOL $15.99
DEATH VIGIL #6 (OF 8) (MR) $3.99
DEATHSTROKE #4 $2.99
DOBERMAN #5 $3.99
DYING AND THE DEAD #1 $4.50
EARTH 2 WORLDS END #17 $2.99
EFFIGY #1 (MR) $2.99
ELFQUEST FINAL QUEST #7 $3.50
EVIL EMPIRE #10 (MR) $3.99
EYE OF NEWT HC $17.99
FATHERS DAY #4 (OF 4) $3.99
FLASH #38 $2.99
FLASH GORDON #8 $3.99
FROM THE NEW WORLD GN VOL 06 $10.95
FROM THE NEW WORLD GN VOL 07 $10.95
GFT JUNGLE BOOK FALL WILD #2 (OF 5) $3.99
GFT ROBYN HOOD ONGOING #6 $3.99
GI JOE A REAL AMERICAN HERO #210 $3.99
GODZILLA RULERS OF THE EARTH #20 $3.99
GOTG ALL NEW X-MEN TP TRIAL OF JEAN GREY $19.99
GOTG ELECTRONIC DANCING BABY GROOT $24.99
GOTHAM ACADEMY #4 $2.99
GOTHAM BY MIDNIGHT #3 $2.99
GRAVEYARD SHIFT #2 (OF
is
4) $3.50
HALO ESCALATION #14 $3.99
HARLEY QUINN #14 $2.99
HE MAN THE ETERNITY WAR #2 $2.99
INHUMAN #11 $3.99
JUDGE DREDD #27 $3.99
JUDGE DREDD CLASSICS DARK JUDGES #2 (OF 5) $3.99
JUSTICE INC #6 (OF 6) (NOTE PRICE) $5.99
JUSTICE LEAGUE DARK #38 $3.99
KATABASIS I TP $11.99
KING FLASH GORDON #1 (OF 4) $3.99
KING THE PHANTOM #1 (OF 4) $3.99
LIFE AFTER #6 (MR) $3.99
LIFE AFTER TP VOL 01 (MR) $9.99
LIFE EATERS TP $19.99
MAXX MAXXIMIZED #16 $3.99
MIND MGMT #30 $3.99
MULTIVERSITY GUIDEBOOK #1 $7.99
MUNCHKIN #1 $3.99
MY LITTLE PONY FRIENDSHIP IS MAGIC #27 $3.99
NEW 52 FUTURES END #39 (WEEKLY) $2.99
NEW AVENGERS #29 TRO $3.99
NEW WARRIORS TP VOL 02 ALWAYS AND FOREVER $17.99
NON SPORT UPDATE VOL 26 #1 $5.99
NOVA #26 $3.99
OUTCAST BY KIRKMAN & AZACETA TP VOL 01 $9.99
POWERPUFF GIRLS SUPER SMASH-UP #1 (OF 6) $3.99
PREDATOR FIRE AND STONE #4 (OF 4) $3.50
PREVIEWS #317 FEBRUARY 2015 $3.99
PRINCESS UGG #7 $3.99
PUNKS THE COMIC #4 $3.99
PURGATORI #5 $3.99
QUANTUM & WOODY MUST DIE #1 (OF 4) $3.99
RASPUTIN #4 (MR) $3.50
RED LANTERNS #38 $2.99
REVIVAL #27 (MR) $3.99
ROT & RUIN #5 $3.99
SECRET AVENGERS #12 $3.99
SECRET ORIGINS #9 $4.99
SEX #19 (MR) $2.99
SEX CRIMINALS #10 (MR) $3.50
SINESTRO #9 $2.99
SKYLANDERS #5 $3.99
SLEEPY HOLLOW #4 (OF 4) $3.99
SONIC BOOM #4 $3.99
SONIC UNIVERSE TP VOL 08 SCOURGE LOCKDOWN $11.99
SOUL
1
EATER TP VOL 24 (MR) $13.00
SPIDER-MAN 2099 #8 SV $3.99
SPIDER-MAN AND X-MEN #2 $3.99
STAR SPANGLED WAR STORIES GI ZOMBIE #6 $2.99
SUNDOWNERS #6 $3.50
SUPERIOR FOES OF SPIDER-MAN TP VOL 03 GAME OVER $17.99
TAROT WITCH OF THE BLACK ROSE #90 $2.95
THEYRE NOT LIKE US #2 (MR) $2.99
THOR #4 $3.99
TMNT GHOSTBUSTERS #4 (OF 4) $3.99
TOMB RAIDER #12 $3.50
TRANSFORMERS DRIFT EMPIRE OF STONE #3 (OF 4) $3.99
TUROK DINOSAUR HUNTER #11 $3.99
UMBRAL #12 (MR) $3.50
UNCANNY AVENGERS #1 $3.99
UNCANNY X-MEN #30 $3.99
UNITY #14 $3.99
UNWRITTEN VOL 2 APOCALYPSE #12 (MR) (NOTE PRICE) $4.99
VERTIGO QUARTERLY #1 BLACK (MR) $7.99
V-WARS #10 $3.99
WINTERWORLD #7 $3.99
WOLVERINE AND X-MEN TP VOL 02 DEATH OF WOLVERINE $17.99
WOLVERINES #4 $3.99
X-FILES SEASON 10 #20 $3.99
X-O MANOWAR #32 $3.99
ZERO #14 (MR) $2.99